Casenet has received the designation of Best in KLAS for care management solutions for the second year in a row!
KLAS, a research and insights firm that improves healthcare delivery by independently measuring vendor performance using client feedback, recognized Casenet for our care management platform and its ability to effectively coordinate the delivery of care to individuals and populations at appropriate costs.
According to the KLAS Care Management 2017 report, the Casenet population health platform leads in helping customers consistently achieve the best results and stands out for driving positive outcomes and innovation based on feedback from our clients.



FROM THE KLAS CARE MANAGEMENT SOLUTIONS REPORT: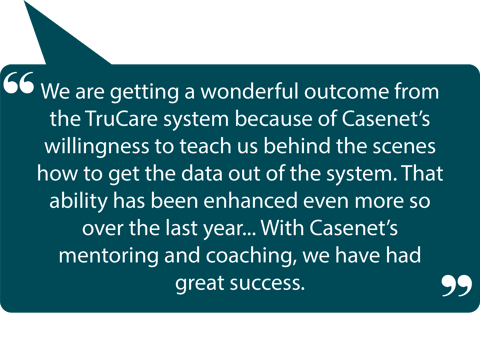 What makes Casenet different?
Casenet works with healthcare organizations around the world to efficiently coordinate the way they manage population health, by giving them a comprehensive experience with their members through a single, scalable platform.